Ocean freight
We can provide you with a wide range of import and export ocean freight services, including FCL/LCL; break-bulk/project cargo/OOG (out of gauge); RO-RO (roll-on, roll-off);and consolidation services to and from any corner of the globe. We have recently developed a particular expertise in reefer (refrigerated) exports to various destinations as well as a specialty in exports to Latin America.
Air freight
Even though air shipments are often smaller and lighter, they are far from lightweights when it comes to theirimportance and the rules regulating them. Due to the short transit times and high safety requirements, the margin for error is reduced to near zero-tolerance in order to keep the tight schedules and reliability for the customer.
Ashron has gathered the experience throughout the years to ensure that we can guide your shipment through even the most complex regulations to safely arrive at its destination,on time!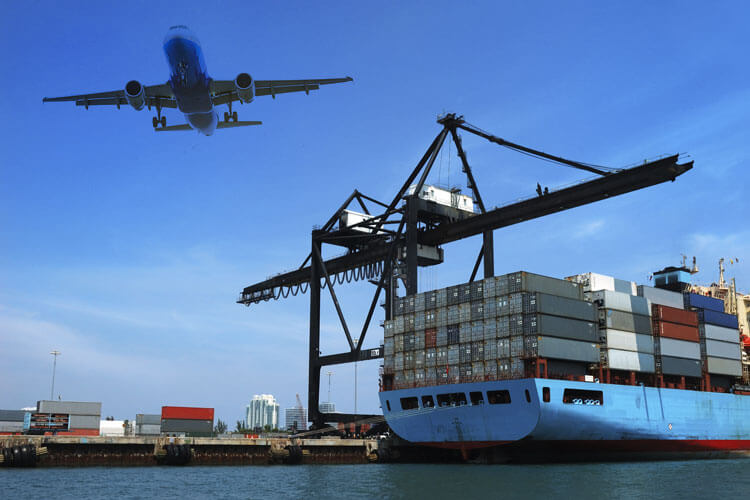 Truck freight
Ashron is an ever-expanding full-service truck broker with appropriate authorities and insurance to handle traffic legally across North America. We have vast experience in FTL, LTL dry freight as well as flat bed and oversize/heavyweight transport. We are currently expanding an important growth sector for our brokerage business: reefer (refrigerated) transport of fresh produce and frozen commodities.
Intermodal
When your traffic is less urgent and you want to minimize costs, intermodal service may be your best choice. Working directly the North America's rail companies or with our network of leading IMC's (intermodal carriers), Ashron can match the right service with your needs to find the perfect marriage of cost vs transit to keep your goods moving efficiently at the best possible price.